BOOST YOUR HR CAPACITY
TALENT SUPPORT
AFFORDABLE FRACTIONAL CONSULTING
Without a dedicated HR team in place, it can be difficult for nonprofits to keep up with the demands of a rigorous hiring process. Good Insight's Talent Support services supplement your current team and add to your HR capacity — giving you the boost required to get the talent you need.
Talent Support draws upon Good Insight's well-regarded executive search process to provide affordable, fractional recruitment consulting for mid- and senior-level roles. Each project includes our expert advice on framing job announcements, sourcing through job advertisements and databases, and using competency-based screenings to short-list applicants for our clients. The most highly-qualified candidates get sent to clients for interviews. Talent Support services do not include one-on-one recruitment; all candidates are sourced via job advertisements and other digital outreach.
Talent Support allows Good Insight to remain accessible to small- and mid-sized nonprofits. We work across a wide range of positions, industries, and budgets using a sliding-scale fee structure. Good Insight's leaders serve as trusted advisors to our clients. We work for our clients—not candidates—and never accept candidate placement fees.
CONTACT US
SUPPLEMENT YOUR TEAM'S TIME AND EXPERTISE
Talent Support takes the guesswork out of your hiring process. An experienced professional guides each project, equipped with insights into today's workforce trends. Leverage our expertise to supplement your team and avoid a time-consuming and challenging hiring process. Partnering with Good Insight will give greater clarity on the skills and attributes needed for your team, as well as access to the thousands of active job seekers who follow Good Insight's channels.
A TALENT SUPPORT PROJECT INCLUDES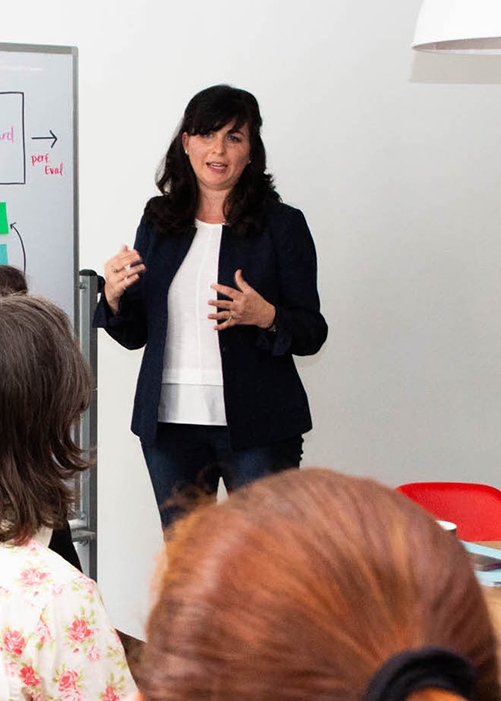 Talent Support clients are typically small- to mid-sized nonprofits that need support filling mid- to senior-level positions in administration, operations, finance, programs, and more. Projects range from $8,500 to $15,000, based on organizational budgets. Add-on services are billed additional.
The following roles are not typically eligible for Talent Support: 
Executive Director and/or CEO roles

Fundraising and/or Development roles

Positions paid over $100,000
Clients interested in these services should reference Executive Search Services for more information on our full-cycle recruitment services for senior- and executive-level placements. 
To start the process, please email us at info@good-insight.org
We partnered with Good Insight after months of struggling to attract candidates for a key staff position. Good Insight's search support service was a perfect match for our needs and limited resources. Their equitable hiring practices and organizational values aligned with ours, and Kessa Thompson did a phenomenal job generating, interviewing, and presenting a group of highly qualified candidates to us. We hired a superstar for our role! One of the best experiences we've ever had working with an executive search firm!
Director of Diversity Search for Science-based Consumer Advocacy Nonprofit in Washington, DC
The Team at Good Insight helped us fill two leadership roles with incredibly strong candidates who I'm quite sure we would not have connected with on our own. Although the process is thoughtful and purposeful it also was completed in a timely fashion that decreased the amount of stress our organization felt with these two open positions. Not only would I recommend them, but I already have and wouldn't hesitate to use them again if the need arises again.
Director of Operations and Director of Programs Searches for Humanities Nonprofit in Washington, DC