THE RIGHT LEADERS ACCELERATE SOCIAL CHANGE
EXECUTIVE SEARCH
As a retained executive search firm and governance consultancy, we have reimagined retained executive search services with your strategic direction and capacity building needs in mind. You benefit from well-networked recruitment paired highly qualified strategic advice. We don't just solve HR challenges, but rather build capacity, clarify needs, and set up supportive partnerships between executives and boards.
We are committed to using our work to address the nonprofit racial leadership gap. We draw from our authentic networks and relationships to recruit talented individuals, while working with boards to embed racial equity practices into their hiring and retention processes. Learn more about our Commitment to Anti-Racism here.
OPEN SEARCHES
We work with organizations at every phase, from an emerging start-up's first hire to planning the departure of a beloved founder. We understand your limited time and resources. We help you gain access to new networks and lift your administrative burdens.
As a boutique firm, your project is guided by our CEO, not passed off to junior staff. With a background in philanthropy, our founder and CEO brings insights about your ecosystem, extensive relationships with leaders across the sector, and trusted partnerships to strategically expand our network in different issue areas. As a result, each client receives a tailored recruitment strategy responsive to their unique context and needs. We are also equipped to plan supportive successions of founders and long-tenured executives, and design detailed onboarding plans for new executives.
Engage with key stakeholders to build consensus on this role's top priorities. Develop compelling materials to describe the job opportunity to a diverse group of professionals.
Implement strategy to source and screen active and passive candidates. Facilitate search committee interviews and final decisions.
Guide the board through making an offer and designing an orientation plan for the new hire's first 90 days.
ACCESSIBILITY
We take on a limited number of engagements each year, so we can focus on our top priority: Our clients. Our principal leads every engagement.
AFFORDABILITY
We only charge an affordable fixed fee rather than a percentage of salary. You can stick to your budget and trust you have right candidate — not most expensive.
ANTI-RACISM
We are committed to identifying and addressing racist and biased behavior that can show up during executive searches. As our clients partners, we see ourselves as connectors, not gatekeepers to a racially diverse pool of talent. Read our Commitment to Anti-Racism here.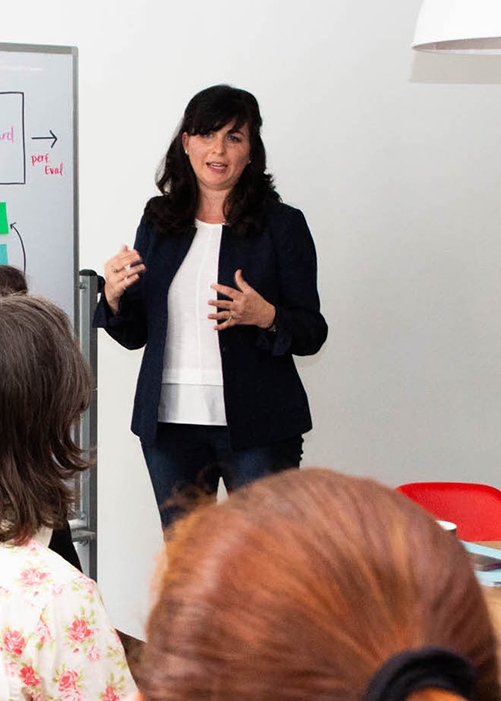 If it's not clear already, we care deeply about the people running nonprofits. Because of this, we are committed to nudging nonprofit leaders toward succession planning, a topic that many people want nothing to do with! Only 25% of nonprofits have a written succession plan in place, which makes boards ill-equipped to support an eventual leadership transition.
We aid clients to create a customized succession plan that respects beloved leaders and begins engaging boards in their vision for the future. A trusted partner like Good Insight is essential for providing caring, but objective, guidance to ensure appropriate roles, responsibilities, and boundaries.
A succession plan documents the decisions, policies, and procedures to be enacted in the case of a sudden or planned transition. We tailor each engagement to your needs, covering areas of role delegation, financial preparedness, internal communication, and stakeholder engagement. An emergency succession plan should always be in place. A comprehensive plan to transition from a founder or long-term executive should occur two to three years before their planned departure.
A succession plan can answer key questions that keep you up at night:
Who acts as an executive in case of an emergency?
What key hires are needed to backfill the departing executive's skills and relationships?
How much cash on hand will we need to weather the transition?